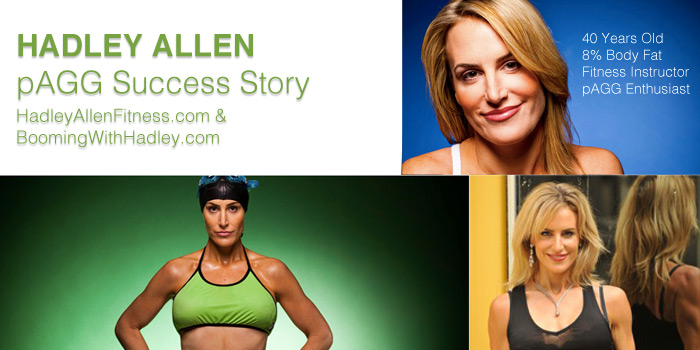 Juilliard Violist turned Elite Fitness Trainer and Figure Model
A classically-trained Juilliard Violist changed her tune with pAGG to reach her dream of becoming an award-winning fitness trainer and figure competitor.
Hadley's Story:
Like many women, I have struggled with weight, my figure and body perception. I started out as a really athletic kid, but later chose to pursue another passion of mine – music. I moved to New York City and trained rigorously at the Juilliard School.
Due to my demanding education and rehearsal schedule, I gave up many of the activities and habits of a healthy lifestyle, and I paid the price. I gained over 40 pounds in college and struggled for over 10 years to lose weight and break the cycle of emotional eating.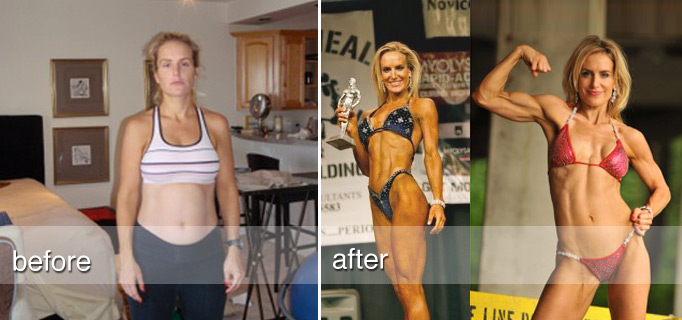 I remember running for miles along the streets of Manhattan and I had an epiphany! I need my body to be in harmony with my mind, and with that, I made a commitment to build a new me. I immersed myself in exercise science and the psychology of human motivation.
At age 39 I decided to ramp up my journey to a whole new level – as a contender in a major fitness competition. That's when I discovered the secrets in Tim Ferriss's book, The 4-Hour Body, and how pAGG by NewHealth Solutions can help me prepare for and maintain my body after competitions.
I had tried everything to lose weight: cleanses, a vegan diet, binge exercising, fad diets, even stimulant supplements. These can be dangerous and most are unsustainable. I wanted to lose fat, but in a more natural way. It wasn't until I started using the NewHealth Solutions' pAGG stack that I really started noticing how my body could adapt and shed fat more naturally.
I ate a whole-foods diet of lean meats and green vegetables, and continued to lift weights and do mild cardio exercise. All along the way, pAGG by NewHealth Solutions played an integral part in my routine.
I SHED THE FAT. In fact, I reached my target weight of 122 pounds and got down to 8% body fat, winning 2nd place at the Grand Prix NPC National Figure Competition.
Now, pAGG by NewHealth Solutions helps me maintain my figure. I am about to turn 40 years old and am truly happy with my body for the first time in my life, thanks to developing my routine, eating right and using pAGG. Being in the fitness field for 10 years, I am confident in saying this really works!
I would highly recommend pAGG by NewHealth Solutions to other figure competitors to lose body fat, without getting your heart racing in an unhealthy way.
Your body wants to stay the same, and stay its current weight. You must give it an ultimatum to change and using pAGG by NewHealth Solutions is that advantage to jumpstart your journey.
Note from NewHealth Solutions
Thank you, Hadley, for sharing your inspirational story. Keep up the good work on maintaining your fitness goals, and helping your clients reach their full potential!
You can learn more about Hadley at HadleyAllenFitness.com, also check out her resource for Baby Boomer's nutrition and fitness needs. Full of downloadable free recipes, workouts, and current fitness events at BoomingWithHadley.com (Coming Soon)
Also, be sure to follow Hadley and her client, Ron on NBC's Put Your Money Where Your Mouth Is on NBC, a show that rewards contestants with cash for every pound they lose. Ron's goal is to lose 77 pounds. Cheer him on and join the conversation on Facebook.
If you have a comment or question for Hadley, submit it to us and we will forward it to her on your behalf.
Button