Craig's Blog: Week 6, down 8lbs, 42lbs total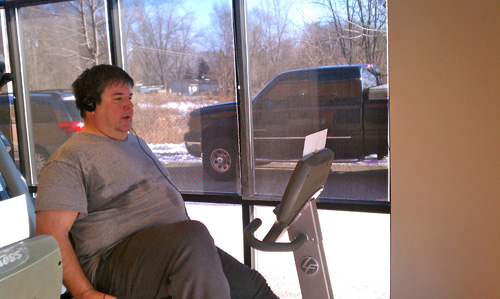 Starting Weight: 306lbs
Weight lost in week 6: 8lbs
Weight after week 6: 264lbs
Pounds left to lose: 35lbs
Follow Craig on our Facebook Page and cheer him on, he needs your encouragement!
Week 6 Update
This week Michelle and I went on vacation. We left Craig in the capable hands of the rest of our team as well as another trainer of ours. They all had their instructions and tasks at hand. But I will tell you the key person we had working with Craig…it was Craig himself. We made it extremely clear that it is up to him. He has to start being responsible for himself. He needs to take ownership of his workouts. He needs to be accountable to himself.
For the most part we got a good report from everyone. However…yes…however, I was told that Craig had been avoiding our wellness coach Roula Crews for some reason. I was also told he left our personal trainer high and dry for one of the sessions. This is obviously no way for him to show his commitment to himself…and it didn't make me happy. Let's see what the scale has to say about it!
What are you waiting for?
Are you anything like Craig? Have you struggled with achieving your weight loss goals, not knowing if changing the status quo is possible? Well it is possible. Craig is real, the weight he is losing is real. Follow his program and you too can achieve your fitness goals.