Craig's Blog Week 12: Down 10lbs, 77lbs Total – SUCCESS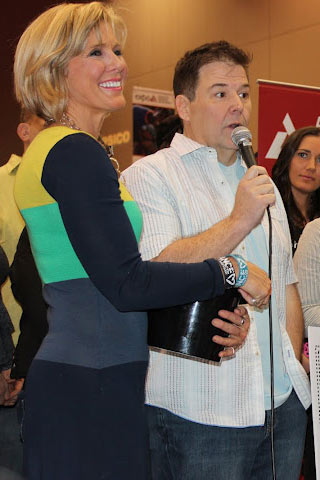 Starting Weight: 306lbs
Weight lost in week 12: 10lbs
Weight after week 12: 229lbs
Pounds left to lose: 0lbs
Follow Craig on our Facebook Page and cheer him on, he needs your encouragement!
Week 12 Update
This is it! We had a great week last week with some major alterations to program for the final stretch. We continued again this week. We are doing everything within health reason to help Craig hit his number and make a major impact in his life. Not only are we hitting the exercises harder than ever…paying attention to proper nutrition and meal size…and taking advantage of our entire staff of experts…but we are going the extra mile. Last week Craig was using meal replacements. This week we have tried a little "fast". We also incorporated a detox and added a couple days of sauna sitting. Heck, we even went as far as to cut his nails and have him exfoliate himself…kidding!
So this was it…the moment of truth. All the hard work…all the help from our staff and from above…all the commitment from Craig and his family…and all the tears. It is weigh-in day…
Craig hits his mark! We could not be happier. He is one of only three of the eight to hit their goal weight. What can I say; a job well done by all involved. I have to thank them from the bottom of my heart, and thank NewHealth Solutions for not only assisting in the weight loss journey by providing Craig with their highly-effective stimulant free weight loss stack; but for their overall support for Craig, us and the show… thank you pAGG!
What are you waiting for?
Are you anything like Craig? Have you struggled with achieving your weight loss goals, not knowing if changing the status quo is possible? Well it is possible. Craig is real, the weight he is losing is real. Follow his program and you too can achieve your fitness goals.