Craig's Blog: Week 1, down 13lbs, 13lbs total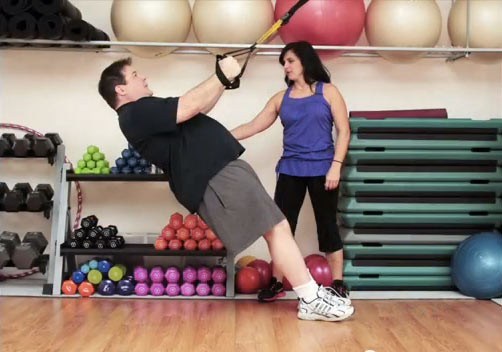 Starting Weight: 306lbs
Weight lost in week 1: 13lbs
Weight after week 1: 293lbs
Pounds left to lose: 64lbs
Follow Craig on our Facebook Page and cheer him on, he needs your encouragement!
It has begun! We had a great initial training week with Craig. He responded better than expected to the exercises. Although, I will say he seems to struggle a little mentally to them. He lacks confidence in himself and tends to do the exercises with discontent. This is a barrier we will have to break through.
We started Craig off with a light detox and moderate exercise to jump start his system and east him in to the program. Craig has not worked out on his own for quite some time, so this week also had to be an education week by teaching him proper form while executing each exercise. It is important to provide Craig the most effective workout while establishing a safety protocol to ensure longevity in our training, and his health. It all started this week.
Our nutritionists cleaned out Craig's cabinets and refrigerator eliminating all of the garbage foods, replacing it with healthier alternatives which were purchased when they took Craig shopping earlier in the day. On Tuesday, Chef Debi prepared all his healthy, lo-cal dinners for the week. Craig also began supplementing. He is taking a natural multi-vitamin, tart cherry concentrate for recover, and his stimulant-free weight loss supplement…pAGG from NewHealth Solutions.
As mentioned, we started slow with Craig's training. We ran Craig through circuit and interval training while being sure he had proper form. We also incorporated some basic speed & agility drills teaching proper foot technique as well as power & endurance exercises. To kick it up a notch…so to speak…we took Craig through some basic kicking and punching drills common with entry level martial artists. Craig's body experienced many stresses. Therefore he wrapped this week up with a visit to our Chiropractor; which again much to our surprise, the prognosis was better than expected…and our massage therapist for recovery and reward!
What are you waiting for?
Are you anything like Craig? Have you struggled with achieving your weight loss goals, not knowing if changing the status quo is possible?  Well it is possible.  Craig is real, the weight he is losing is real.  Follow his program and you too can achieve your fitness goals.