pAGG Testimonial: Couch to 5k, The Challenge to 4 Canadian Women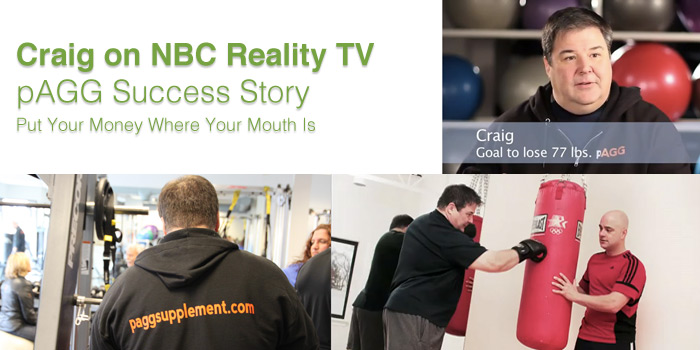 4 Canadian Woman Make a 3 Month Commitment to Get Moving
NewHealth Solutions is proud to be the sponsor of a inspiring group of women from Canada who have made a public commitment to get healthy and go from the couch (now) to 5k (in September). The benefits of improving your aerobic exercise are numerous and they are hitting on some success predictors by making a public goal and pursuing it as a group. NewHealth Solutions got involved when Angela contacted us looking for inspiration.
Follow along with their progress on our pAGG Facebook Page, each week we will post updates to each of their progress. They need your help so please cheer them on by posting an encouraging comment on our wall.  Their team page for the 5k is located here.
Starting Gate: Meet the Team
Sabrina Ford | 35 yrs old | 5'3″ and 153 lbs
I am a mom of 2 children, married for 9 yrs and work full time in the insurance industry. I would like to lose 10 lbs my first month. I want to tone up, lose weight and get my cardio up so I can run a 5 k. My diet is fairly good and I exercise pretty much 6 days a week just want to go to the next level . My goal to run a 5 k !!!
Josie Mourtos | 36 yrs old | 5'3  and 194 lbs
I am a mom to 2 beautiful kids and have a loving supportive husband. I am a mortgage agent, and work from home to be close to my kids. Being at home and working while raising 2 kids, 3 years and 10 months has challenges on its own and I am always eating at different times and sometimes missing a meal. I am looking forward to this new challenge and hope within the 1st month that I can notice a change with more energy, and better eating habits. My long term goal will be that I can lose weight, make better eating choices and stay fit and healthy for the rest of my life.
Angela McDonald | 33 yrs old | 5'5 and 201 lbs
I am a mother of an amazing 7 yr old boy. I have been working as a senior corporate travel consultant for the past 13 yrs. I have been fairly inactive for a long time now with little bursts of fad diets and random trips to the gym but unfortunately nothing has been consistent enough to see results. About a month ago I decided that I wanted to start a couch to 5k program with some friends and ladies in my community for some inspiration and motivation. It has been fantastic. One of the best decisions of my life! My goal is to be fit, healthy, lose some unwanted lbs and get my confidence back. I am very excited for the amazing opportunity I have been given with New Health Solutions and look forward to meeting my ultimate goal of running a 5K!
Shelley Clarke-Taylor | I am 35 Yrs old | 5'4 and 194 lbs
I have been married for ten yrs, my daughters and husband are my main reason for this journey to be healthier. I am an educational teachers assistance. After my second daughter was born in 2007 i decided to stay home with my daughters and run a home day care. I recently returned to work in September 2012. My eldest daughter dances competitively and is required to be at the studio 4 times a week my youngest daughter also dances. Feeding them healthy is a definite priority but i tend to wait and eat at a later time…..or not at all. I am off during the summer as well so eating times can get a little slack. As a family we love to travel , camp , enjoy time with our families and friends. In the first month i hope to gain more confidence in my abilities , notice increased energy and am hoping to see some weight loss and most importantly learn better eating habits. Within the first three months i hope to feel better and look forward to my exercise routines a little more and add more variety to my exercise, find it easier to plan ahead and make healthy meals ( as this is slightly intimidating 🙂
My planned diet and exercise routine for the first three months is to make sure to eat three times a day as this has always been difficult for me, continue to drink plenty of water and continue to exercise four times a week minimum I feel extremely fortunate to embark on this journey and promise to give it my all and hope to motivate and help others. I also feel very lucky to be able to take this journey with three amazing woman whom i have know for many years. Sincerely
Shelley Clarke-Taylor
Week One: XXX
Let me first just say that Craig is truly an inspiration for anyone who is overweight and has struggled with self-motivation! It seems that things are starting to click already for Craig and are getting a little easier. We basically stuck to the same program and exercises as we did last week. read more
Week two: XXX
My second week was great and better than the first. I had a much easier time taking the day times but still a little struggle with the nights this week. I am eating healthy with my 1 cheat day and exercising. It felt great! 3 lbs down!
Angela
______________________________________________________________________
So week two not much of a change in weight lost but I'm confident I will reach my goal. Kinda a rough week had a few slip ups with my eating but my exercise was great !!! Excited for week three !!!!
Sabrina
_______________________________________________________________
This week was better. Eating and running habits were all on schedule. Feeling great and energized. Down 2 pounds
Josie
________________________________________________________
Second week went very well. I continued with running 5X and made healthy food choices. My water intake was a little more difficult but I am feeling really good and the feeling of getting healthy feels wonderful. Down 6 lbs
Shelley
Are you anything like Shelly, Josie, Sabrina or Angela? Have you struggled with achieving your weight loss goals, not knowing if changing the status quo is possible?  Well it is possible.  These women are real, the weight he is losing is real.  If you want to connect with these ladies, check our Facebook page.