pAGG Featured Testimonials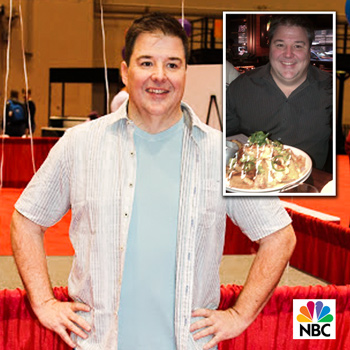 Craig Loses 25% of his body weight in 12 weeks on NBC
Meet Craig from Illinois
NewHealth Solutions has sponsored an NBC Reality TV Show called "Put Your Money Where Your Mouth Is" where contestants get paid to lose weight. Craig earned $770 ($10 for each pound he lost, 77lbs in total) and a brand new bike furnished by NewHealth Solutions for meeting his goal of losing 25% of his body weight in 12 weeks. Craig followed a diet and exercise routine and supplemented with pAGG by NewHealth Solutions to help him achieve his goal weight.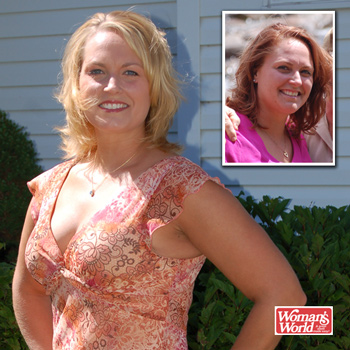 Mom martial artist Heather kicks fat's butt and looks great doing it.
Meet Heather from Minnesota
When I started, I weighed in at my all time high of 228 lbs. I am 5'7" tall and have struggled with my weight ever since I had my children. With pAGG I feel like I am losing roughly a pound a week without really trying!! I mean I am eating well and making better choices, but pAGG makes it just fall off with very little effort. When previously trying to lose weight, – if I did not see results, I would get discouraged easily. With pAGG, I have managed to get down to 191 as of this AM!!! I am so excited. My goal is to hit 175 by the end of September. My healthy weight range is around 155-160, so we will see. I am an athletic person and have always weighed more than I look, so I am going to re-assess at 170 to see if 160 is doable or if I will look too thin!! YAY!!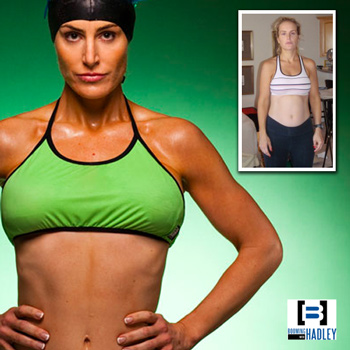 Juilliard Violist turned Elite Fitness Trainer and Figure Model
Meet Hadley from BoomingWithHadley.com
A classically-trained Juilliard Violist changed her tune with pAGG to reach her dream of becoming an award-winning fitness trainer and figure competitor.
Like many women, I have struggled with weight, my figure and body perception. I gained over 40 pounds in college and struggled for over 10 years to lose weight and break the cycle of emotional eating. I had tried everything to lose weight: cleanses, a vegan diet, binge exercising, fad diets, even stimulant supplements. These can be dangerous and most are unsustainable. I wanted to lose fat, but in a more natural way. It wasn't until I started using the NewHealth Solutions' pAGG stack that I really started noticing how my body could adapt and shed fat more naturally. I SHED THE FAT. In fact, I reached my target weight of 122 pounds and got down to 8% body fat, winning 2nd place at the Grand Prix NPC National Figure Competition.
Read more about Hadley Allen here
---
What are you waiting for?
Are you anything like Craig, Heather or Hadley? Maybe you are more like Robb, Nick, or Mike below. Have you struggled with achieving your weight loss goals, not knowing if success is possible? Well it is possible. These individuals were in your shoes not long ago when they decided to change their approach to weight loss and supplement with pAGG by NewHealth Solutions. Get started now, you have nothing to lose with free shipping and a 100% Money Back Guarantee.
Looking for more testimonials? Click the photos below to read more
| | | | |
| --- | --- | --- | --- |
| | | | |
| Robb is down 35lbs in 4 months and half way to his goal weight and his pants size is went down to 44in from 50in. | Teresa, mom of 6, transformed her body by combining the 4 Hour Body and pAGG – down 67 pounds in total. She relies on pAGG to manage her cheat days and break through plateaus. Oh yeah, she runs sub 5 hour marathons now. | Mike wants to LoseASkinnyChick (100lbs) this year, and is half way there. "[pAGG by NewHealth Solutions] It is really great quality, very affordable, and it works" | Frank B, a 22 year old grad student dropped 42 lbs and 6 pants sizes with pAGG. "pAGG has been essential by providing energy throughout the day and also suppressing my appetite to prevent cravings between meals." |
| | | | |
| Roderick from New York "lost 16lbs in 31 days which was straight SloCarb diet and PAGG" He then went for body composition changes and has since shredded 10% off his bodyfat percentage according to a pre-pAGG DEXA scan. | Mike is a new father and gained along with his wife during pregnancy. He's since dropped 25lbs in 2 months with pAGG, and his wife is down to pre-baby weight already. | Mark from Buffalo drops 20lbs in 2 months and puts on some muscle in the mean time to physically transform from insurance agent to Tough Mudder bad@ss. Tracks his success on his blog Dubbsproject | Nick from Illinois shed 26 pounds in 8 weeks by supplementing with pAGG to get ready for his Fall wedding. He is still losing! |